"Service You Can Count On!"
8-5 Mon-Fri • 24/7 On-Call Service
Barnes Oil & Propane Offers a Variety of Services
Barnes Oil & Propane delivers gasoline and diesel for agricultural, commercial, and residential use. We also offer a wide variety of hoses, antifreeze, oil dry, bio-kleen, filters, pumps, oils, and grease. Call for more information or to set up delivery today.
• Gas Service • Propane Appliances & Installation
• Deliver Diesel Fuel • Gasoline Bulk Loads
• Service & Maintain All Appliances
• Propane Cylinder Sales & Refill Filling Station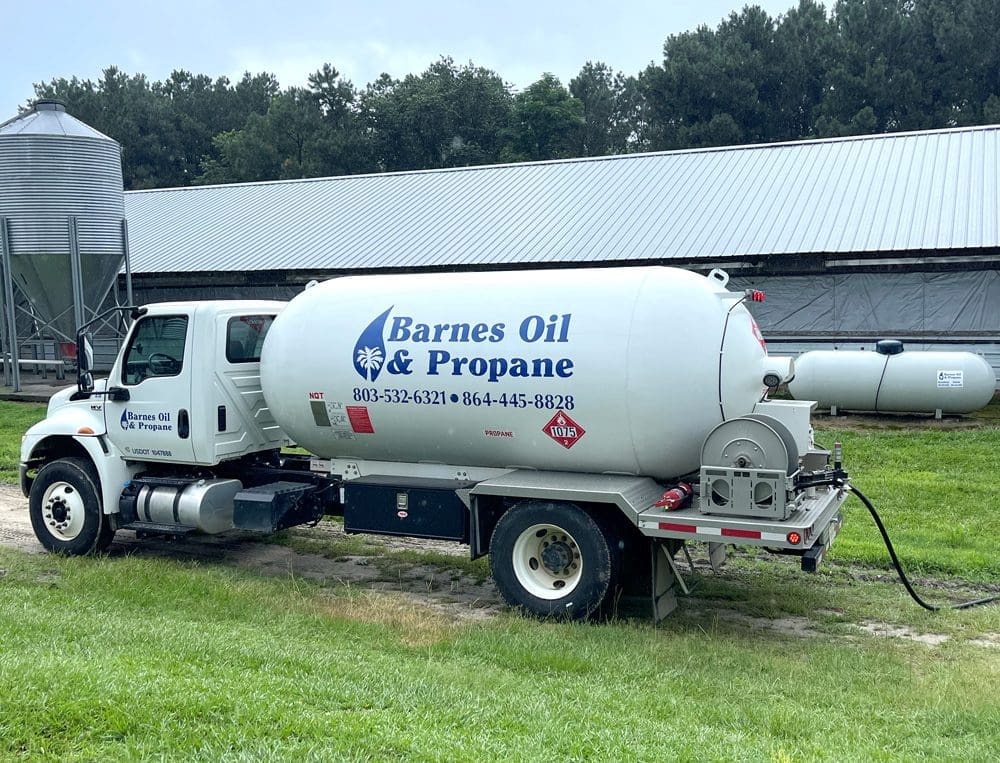 We offer free consultations and estimates for installation.
We sell, install and service Rinnai tankless hot water heaters.
Install propane gas appliances including but not limited to Logs, Space Heaters, Ranges, Grills, and clothes dryers.
We can convert your electrical appliances to propane.
We set and bury propane tanks at existing and new construction residences, agricultural and commercial locations.
Exxon & Convenience Stores
Mr. B's
102 N. Pine St.
Batesburg, SC 29006
Mr. B's
5345 Fairview Rd.
Batesburg, SC 29006
Mr. B's
402 E. Columbia Av.
Leesville, SC 29070